The continued construction. Once again, I'm just copying my original posts with minor edits, the date, and a brief commentary after each date.
From 2 April 2011
--For the lapels, we used an
antique bodice that I own
as a guide. The pictures are commentless--I think they speak for themselves!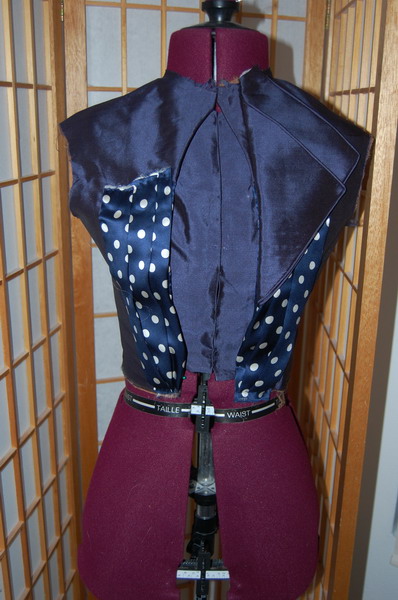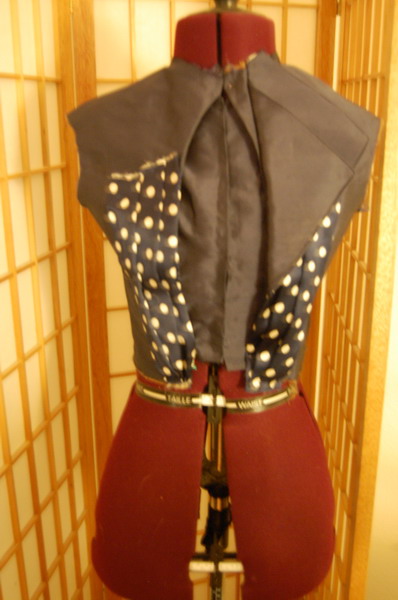 With and without flash, the spotty lapels!
I followed the method from the original I own. It's silk, a stiff interlining, and a lightweight silk lining . The silk and interlining are piped then the lining is whipstitched to that. Then it's sewn to the bodice and folded over.
Commentless pictures of the process--again with and without the flash for each :)"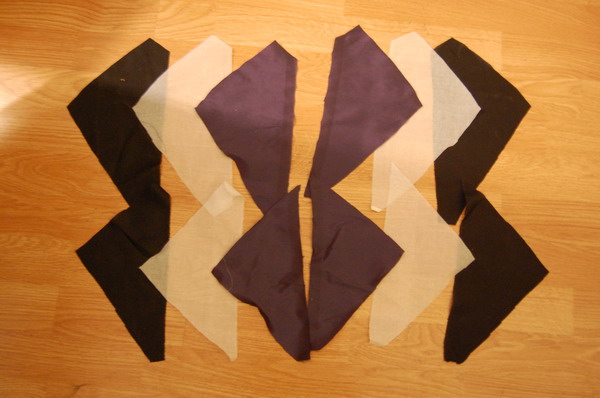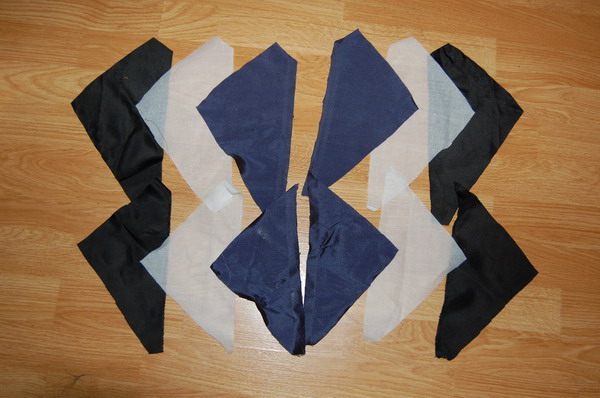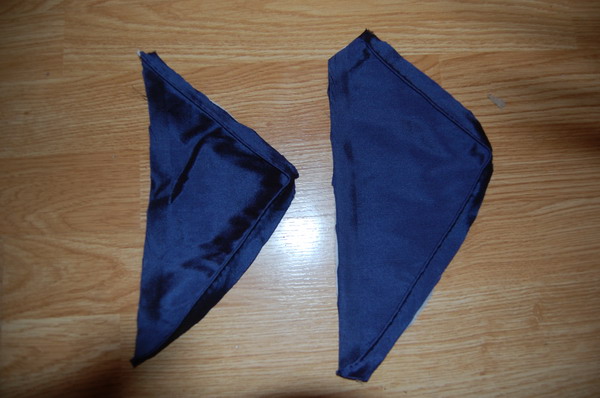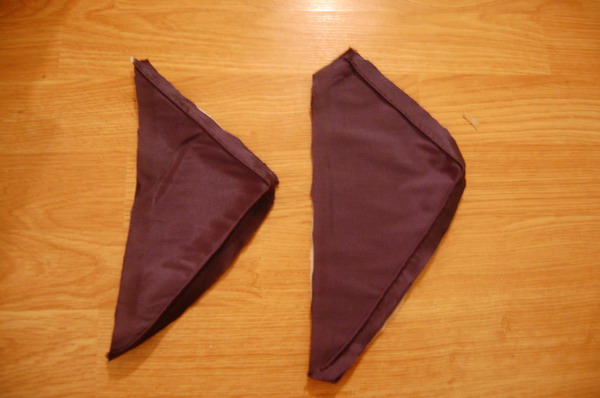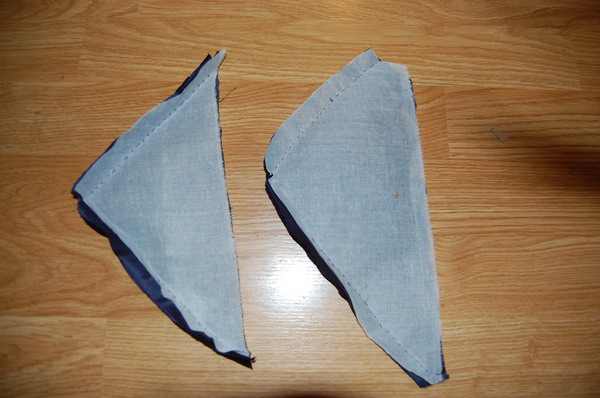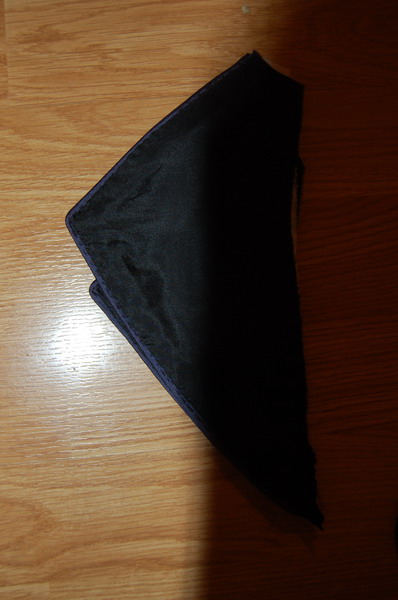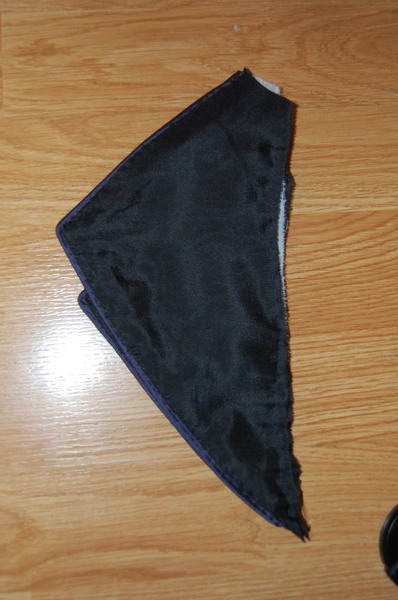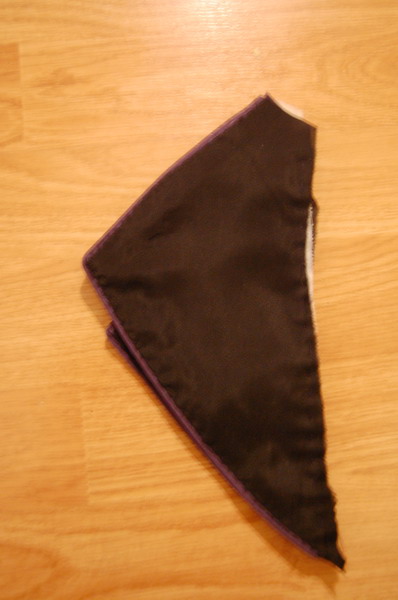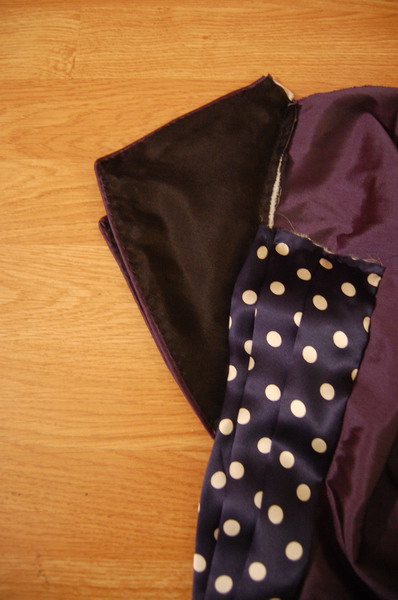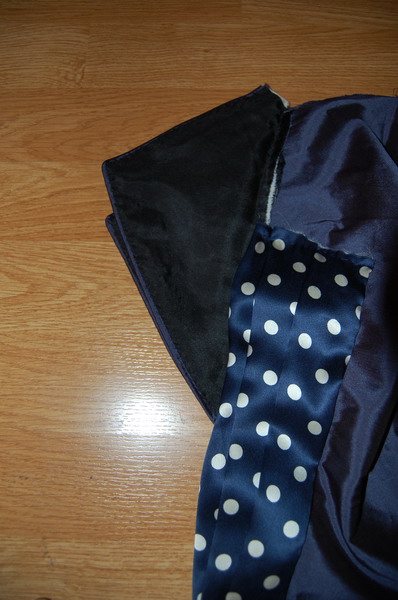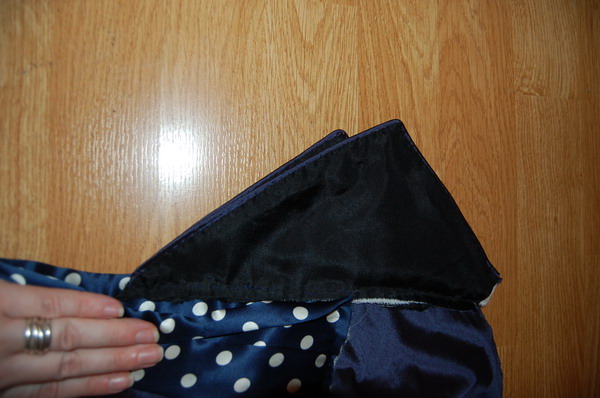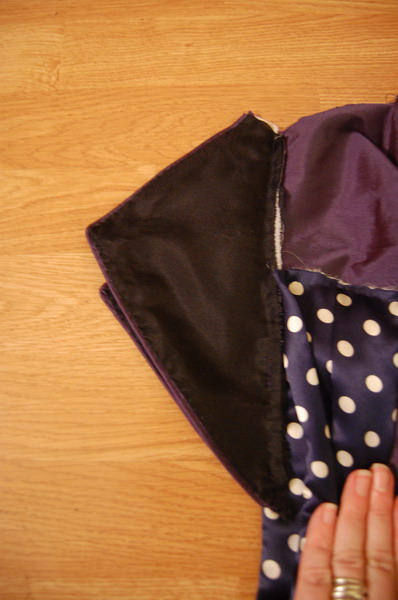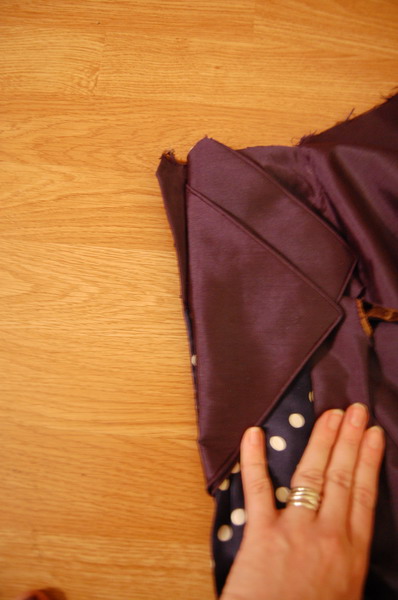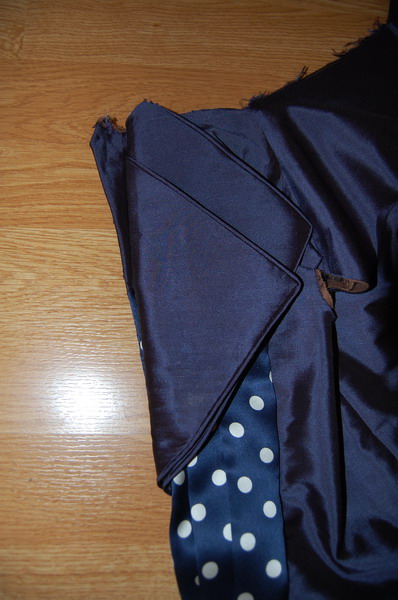 Tomorrow night, the next lapel! Then maybe the stomacher thing? Or waist band? Time will tell :)
From 2 April again, though the last post was just after midnight, so this was the next night!
--The collar is based on another original I own. The ruffle in the last picture here is my Regency chemisette, not the fluted collar I later made. Although I think that's rather obvious :)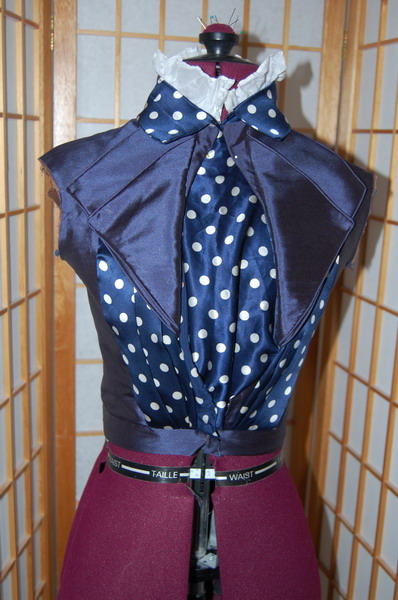 (It looks a lot better in person--this just doesn't like to photograph! Plus, flash :) )
Here's the bodice as is! I put in a spare piece of spotty fabric to mimic the stomacher thing and that's the Regency chemisette I had to cut myself out of at Costume College (silly knots). Wearing that made making the collar much easier :)
My spotty section is a little wider than the original, but since that's the type of thing that's only noticed by too much staring, it's not something I'm going to bother about fixing. Because it doesn't need to be fixed!
Something funny?
This straight collar on this bodice
initially confused me. What can I say? I bought it ages ago. Anyway, once I figured out the spotty dress collar was turned down I started looking for examples like that. It took me way longer than it should've to think of my bodice. Anyway, onwards!
Collar Construction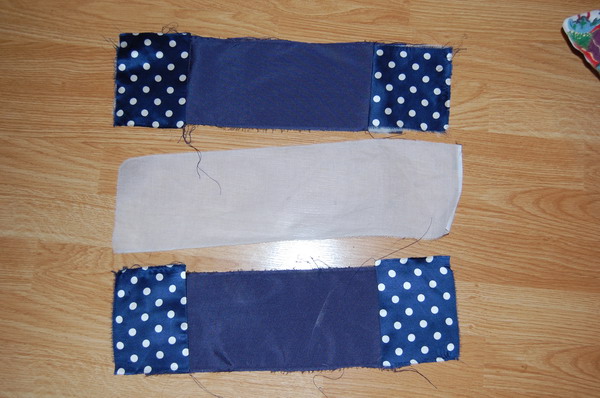 It's three layers. Silk, organdy, silk.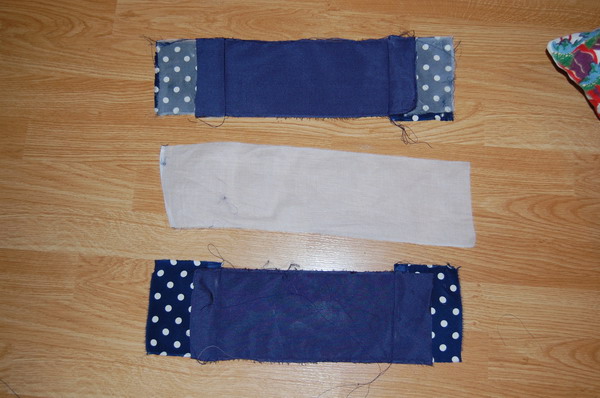 Only one side of the spotty fabric is spray basted to organza.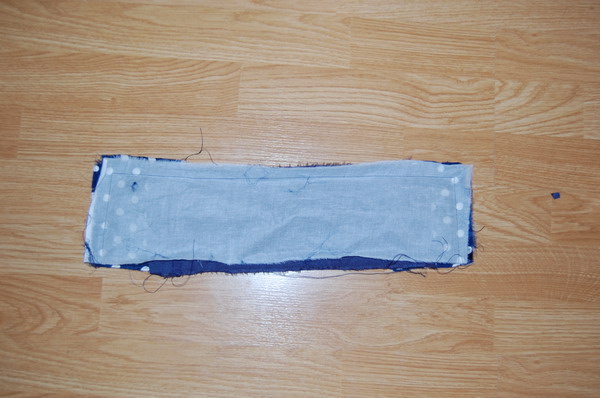 Sewn together.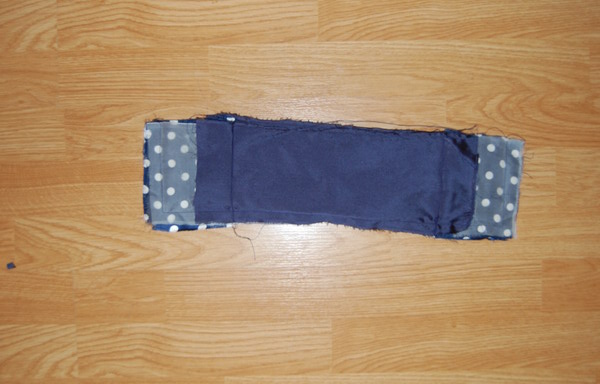 And from the other side.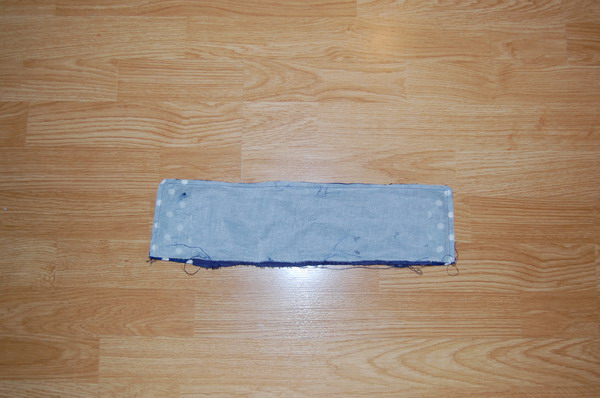 Neatly trimmed.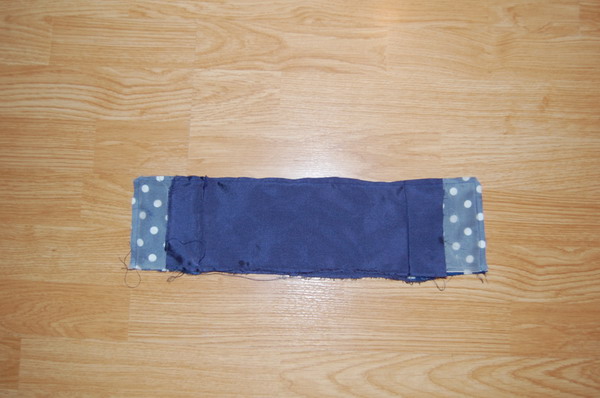 And from the other side.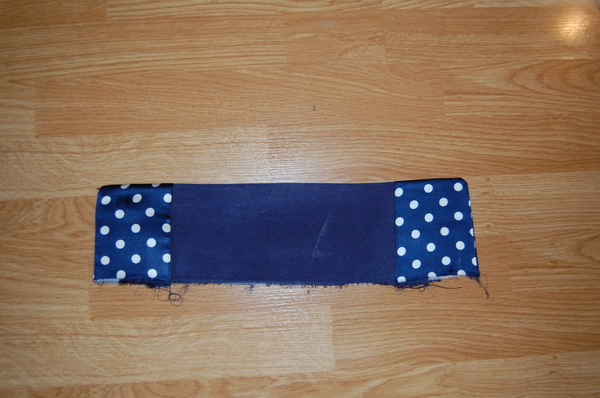 Right side out!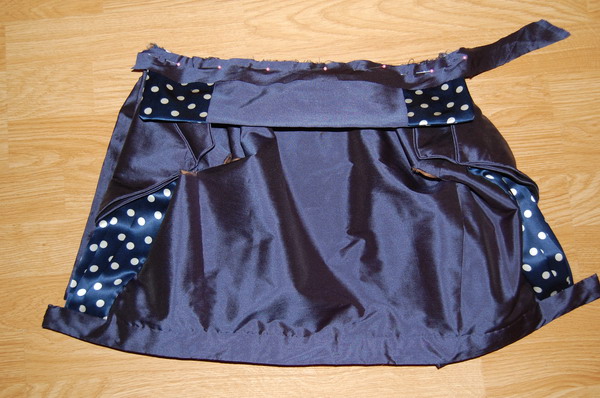 Pinned to the bodice--sandwiched between the bodice and bias tape.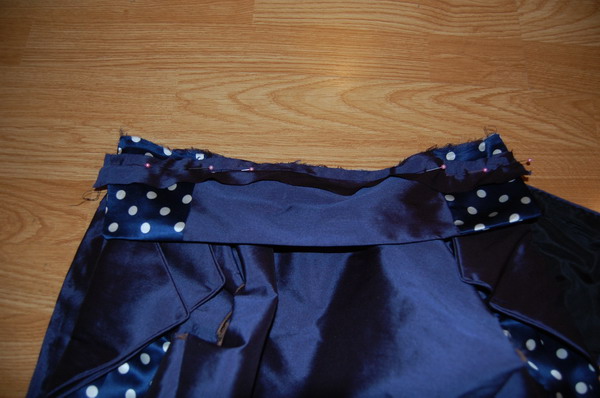 It was a little too tall in front, so I angled it. Much like you would to balance a skirt :)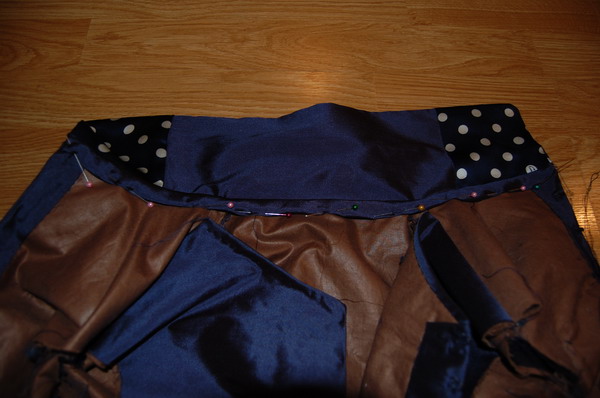 The bias pinned down.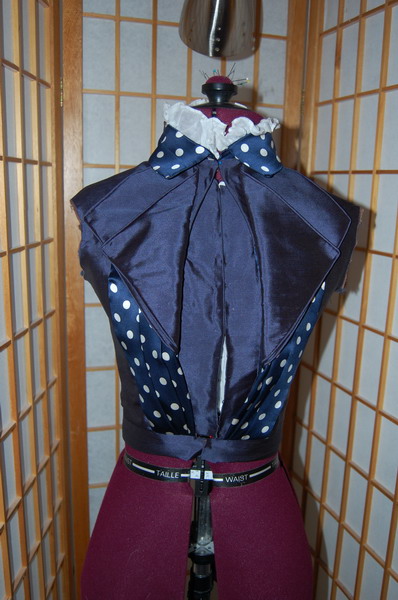 The bodice!
Continued in the next post!