As it's been a while since I posted, I looked at my journal for a tutorial to post. And here it is--the triangle trim for
my robe de style!
It's rather versatile trim as well. Lauren of Wearing History also used this on her
1820s blue silk ball gown
. I was lucky enough to see her dress in person--it was quite lovely!
It was very easy to do. I figured out how to do it one day at work--I was playing with the fabric belt on my dress, and all of a sudden, triangle pleats! I was quite relieved, as making about 9,000 little triangles was far from appealing!
So, here it is, how to make triangle pleated trim!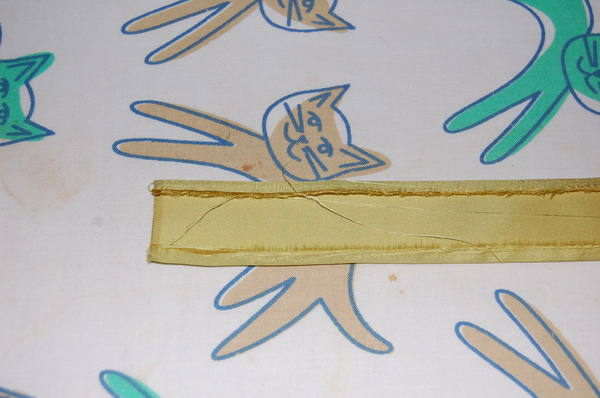 First, iron down the edges of the fabric. Just a little--it's too thick if you fold it to the middle like bias tape.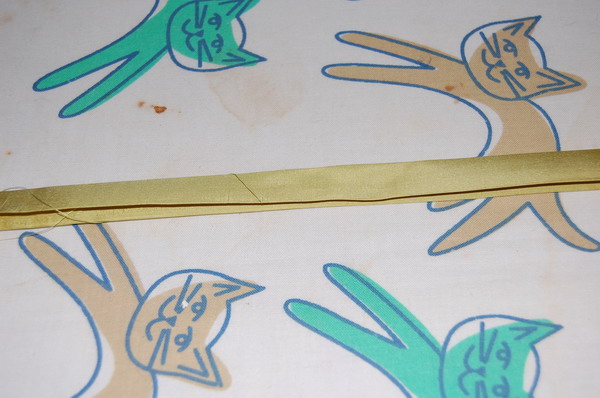 Iron so it meets in the middle. This can of course be skipped with ribbon.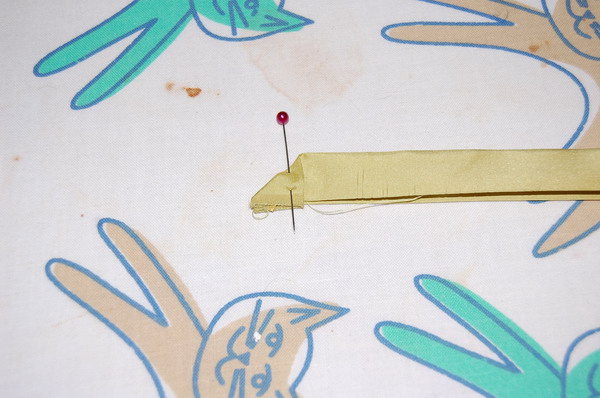 Fold down a corner.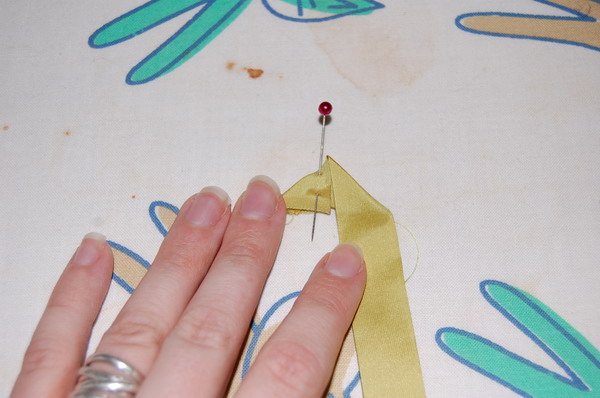 Fold down the other corner. You have your first point!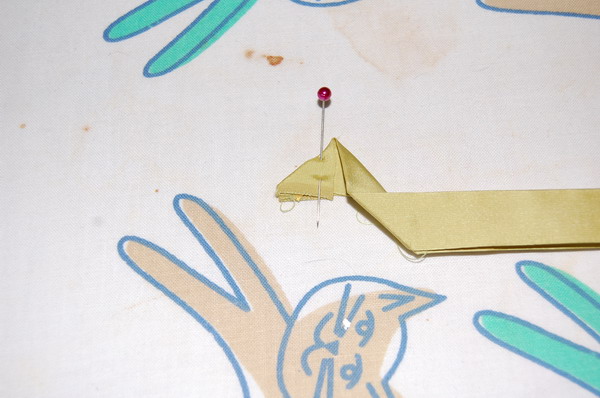 Fold the ribbon sideways.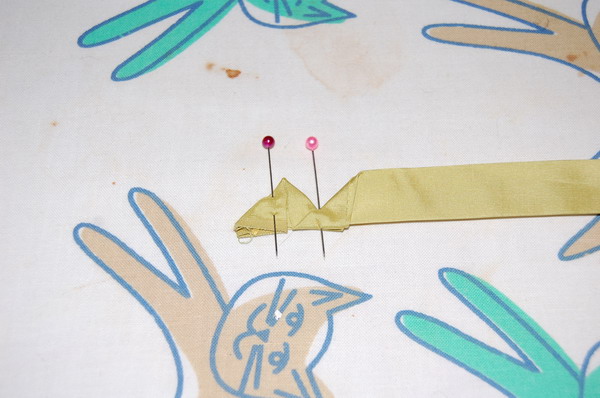 Turn that up.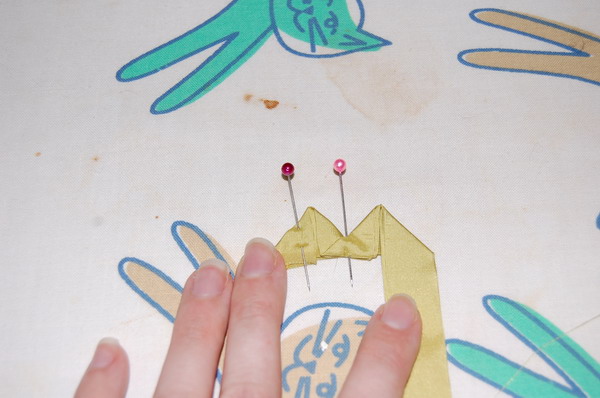 Fold down.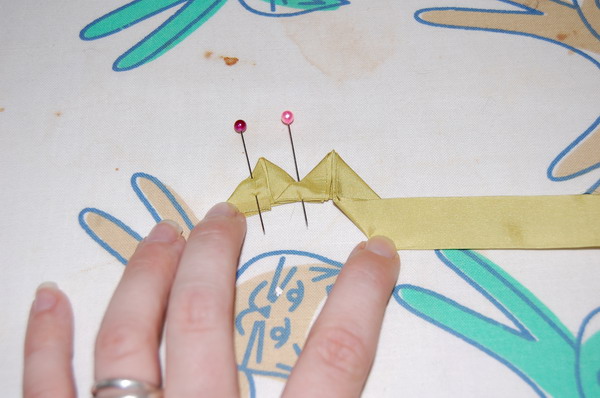 Fold sideways.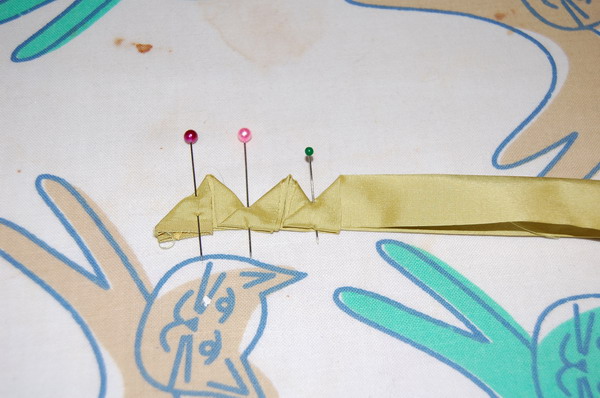 Fold up.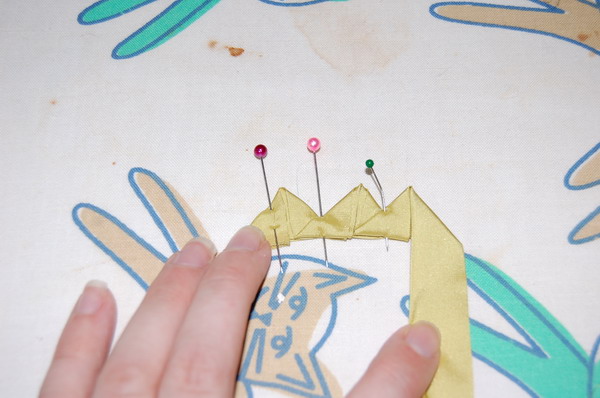 Fold down.
Keep going and going and going and going and going until you have enough trim.
When I added the trim to small places, like the neckline, I just left it pinned. For longer parts, like the hem, I sewed the pleats into place before sewing it onto the dress.
It really is quite easy!